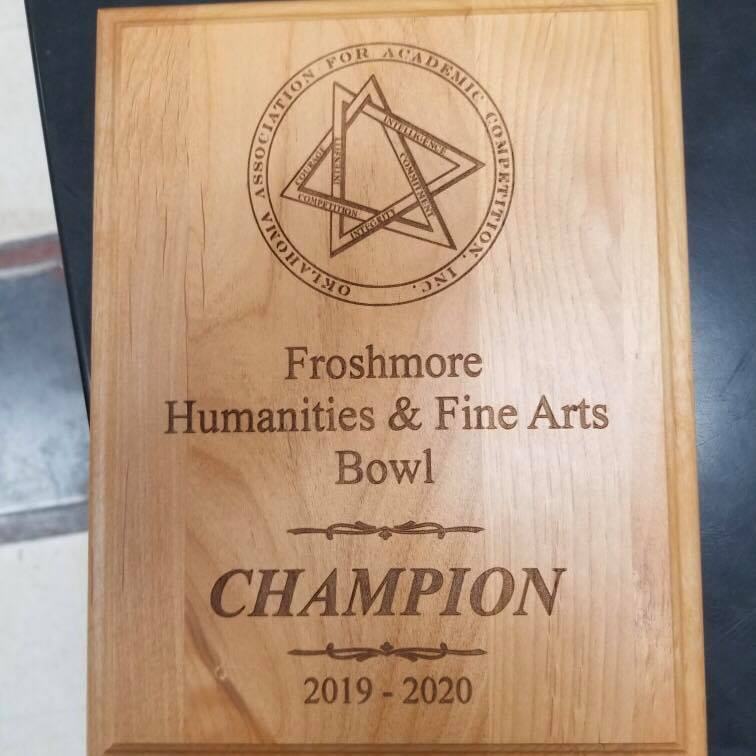 The freshman and sophomore members of the high school academic team won the OAAC Humanities & Fine Arts Bowl Tuesday January 28th at Little Axe High School.
This is their third OAAC championship this season, having also won the Math Bowl and Science Bowl against the same two teams.
They are qualified to compete at the tournament of champions on February 29th in El Reno at Redlands community college.
The team is looking forward to welcoming in new members from the 8th grade next year to help continue their winning tradition.