Students not legally enrolled by the 1st day of school, Monday, August 15, 2022 will not have a schedule and will not be allowed to stay at school. Parents/guardians will be called to pick up their student(s). Please login to your parent portal on Wengage to enroll your student(s). If you are having trouble email
tiffany.dunkle@littleaxeps.org
but be understanding that it may take time for your email to be addressed.

OK PROMISE RAFFLE Parent Night Thursday, April 28th-During the College/Career Fair there will be a table set up for OKPromise. Parents can come from 8:15-11:00AM (high school gym) or from 4:00-6:00PM in the high school library. Grades 8th-11th. Names will be recorded for every completed application and put into a raffle. Raffle prizes will be announced on May 16th, during the afternoon of all school awards assymbly.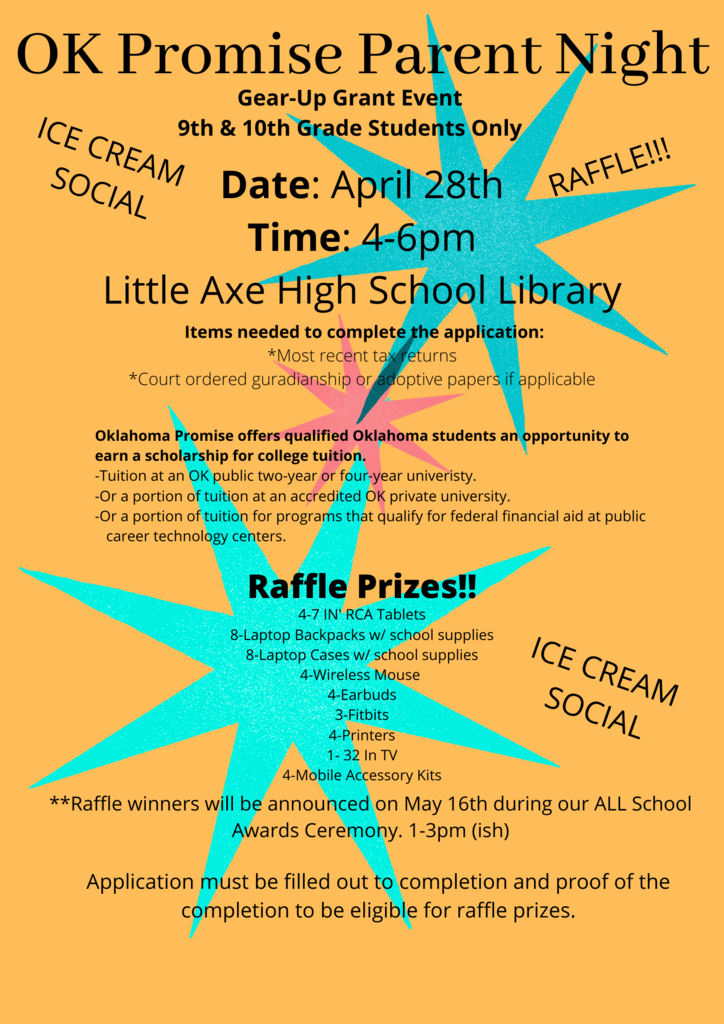 OKPromise Night!! LAHS is part of a Gear Up Grant for 9th and 10th grade. Parents can complete the application online at OKpromise.org and/or come to the Parent Night. See below. Thank you to HARP's for donating the supplies to allow us to give Ice Cream to the application completers on April 28th!!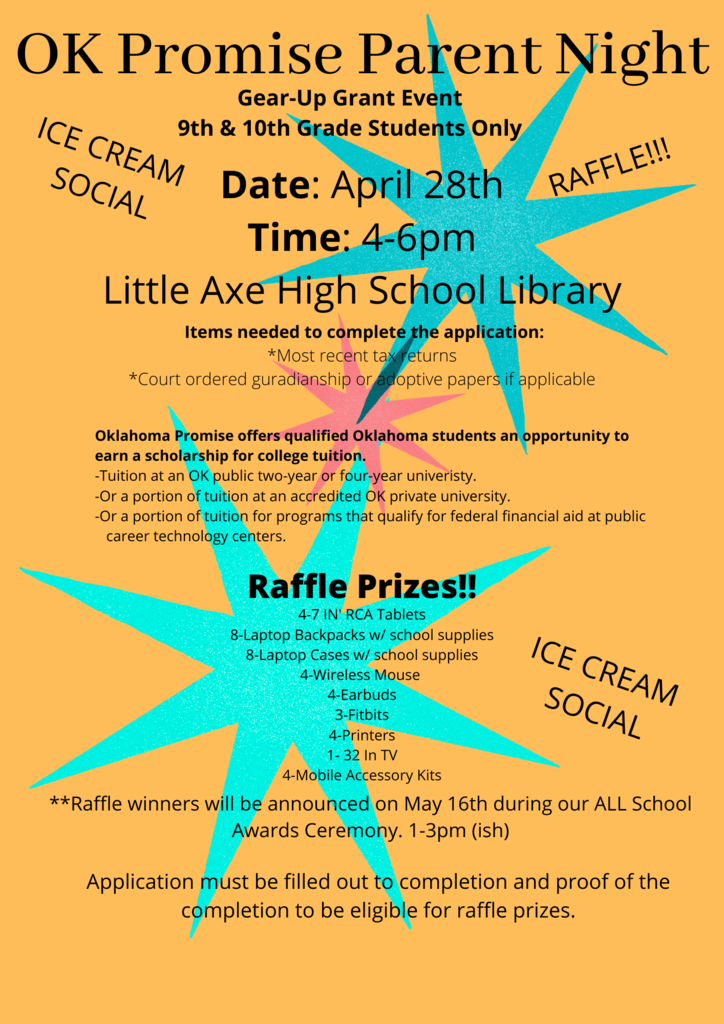 Message from our Football Coach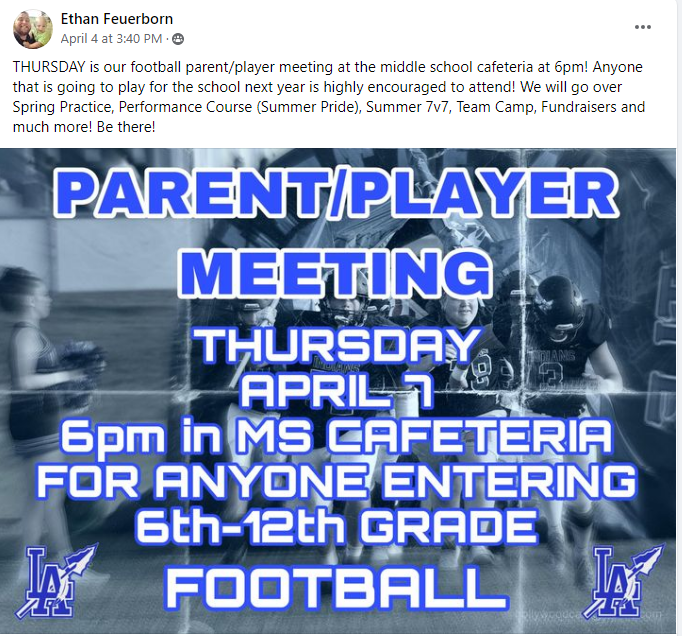 Message from our Cheer Coach!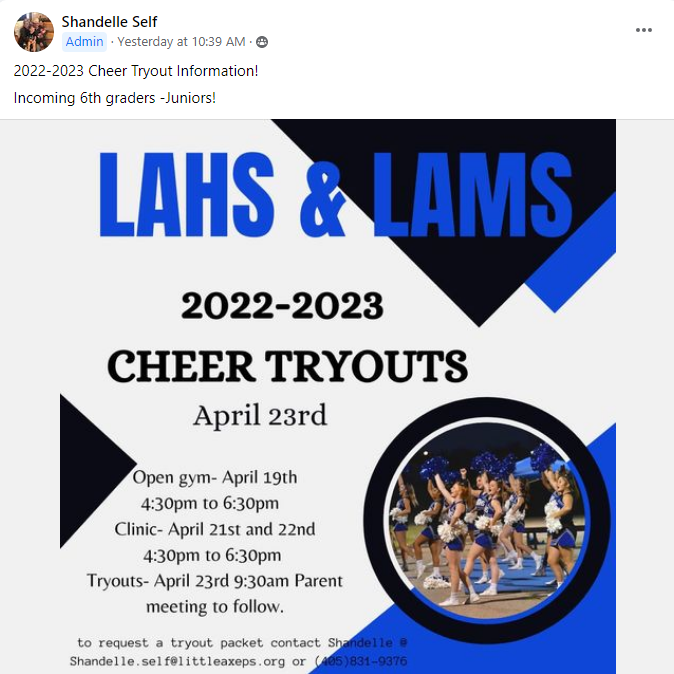 LAHS: Reminder that juniors and the 10 or so seniors taking the ACT tomorrow need to charge their laptops tonight. Be at school on time with laptop and charger. Get a good nights sleep and eat a good breakfast. ACT tomorrow morning. All MATC students will not go to MATC. Absence will be excused if testing.
Prom tickets are now on sale! $25 each, must have dues paid to attend. Purchase tickets from Mrs. Stroud room 107. If you are bringing a guest that is not a Jr or Sr at Little Axe, they must be approved by admin. See Mrs. Tiffany in the front office for approval letters.
Parents, Wengage has made some upgrades. We are now able to email you your student's report cards. That email was sent out just a bit ago and a hard copy will go home with your student tomorrow. Students should also be able to see their actual 3rd quarter grades on the student portal.
Prom Information